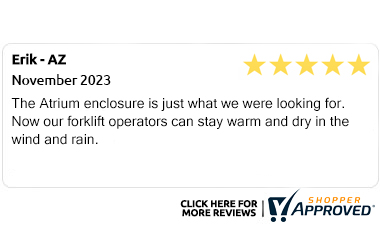 AMERICA'S LARGEST SOURCE FOR FORKLIFT COVERS
Welcome to National Forklift Covers!
We specialize in getting you the right forklift cover for your needs. We do this by offering a wide variety of covers made from the most durable materials. National Forklift Covers carries industry leading cover brands such as Atrium, Solarcap, Forkshield, and Fork-Stor.
All our products are designed to improve the working conditions for your operators and protect your equipment. Whether you are protecting operators from cold, wind, rain, dust, or even sunlight and harmful UV rays, we have the right products for you.  
Please call us if you need help selecting your cover, we are happy to help!
800.616-0599