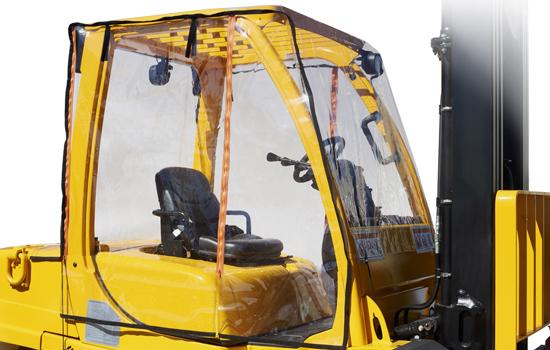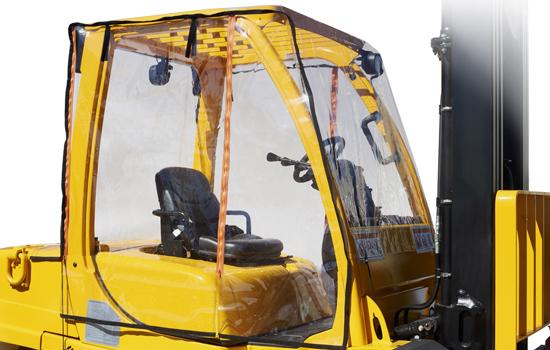 Full forklift Cab Enclosure keeps operators warm and dry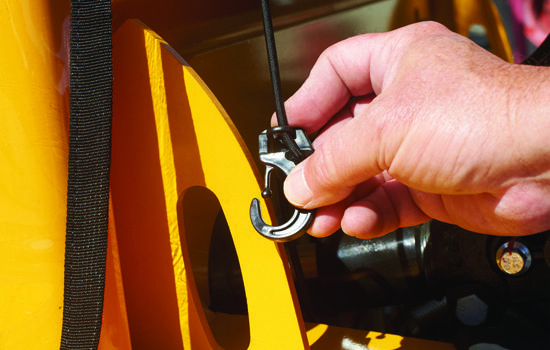 Heavy Duty XT hooks hold the Atrium firmly in place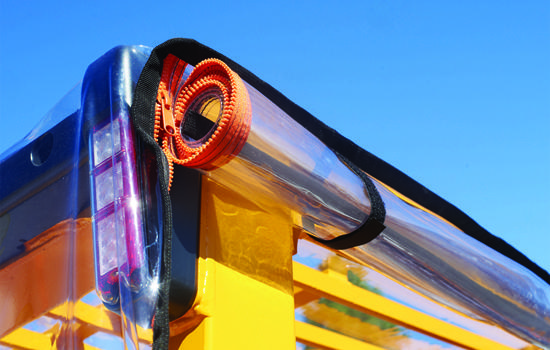 Roll up doors for mild weather days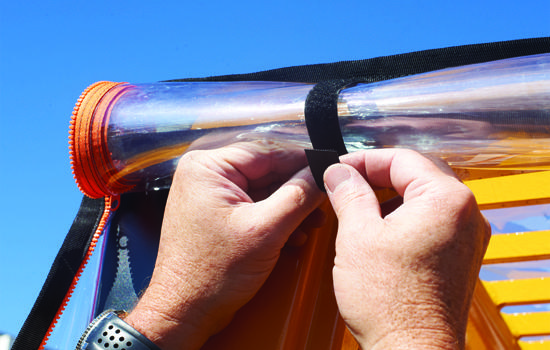 Velcro straps hold rolled up sides firmly in place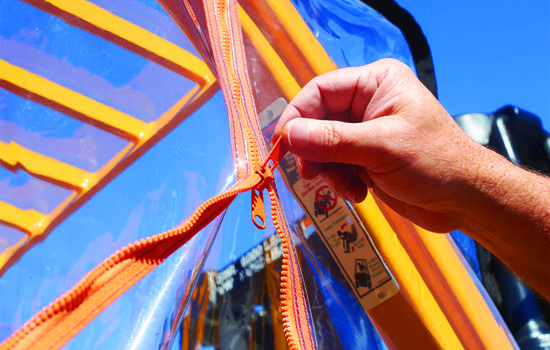 Heavy duty zippers allow for easy operator access
Guaranteed Quality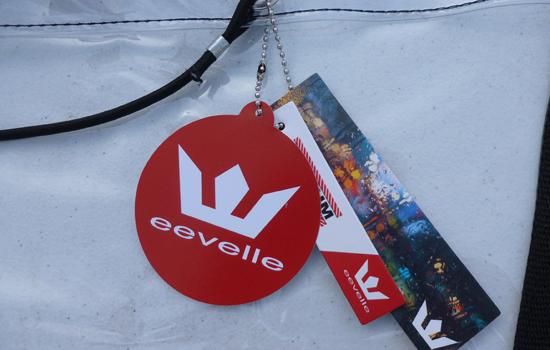 Marine Grade Stitching, Brass Grommets, Durable Bungee Cord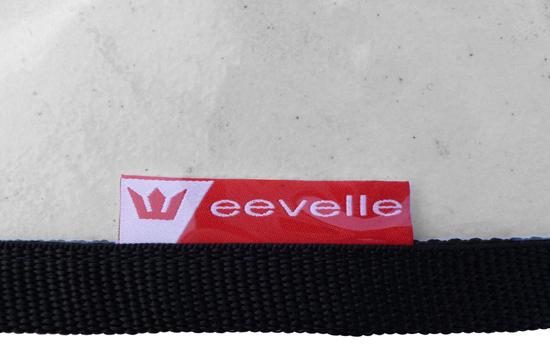 Super Clear Double Polished 16 mil Vinyl with UV inhibitor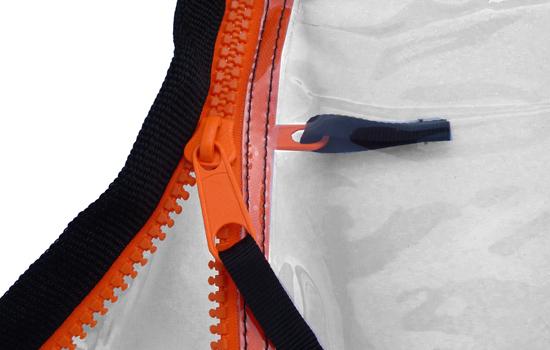 Hi Visibility #10 Heavy Duty Zippers with Pulls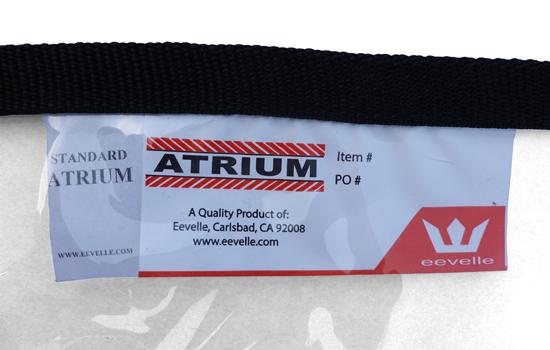 Long life vinyl with UV yellow inhibitor and freeze point flexibility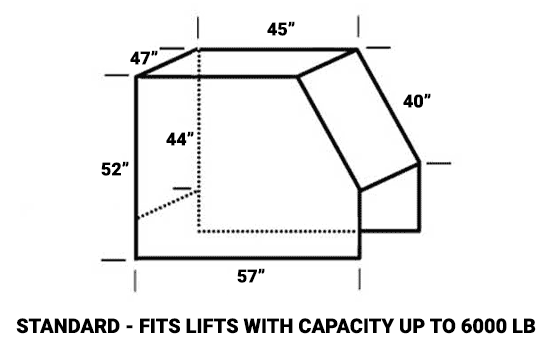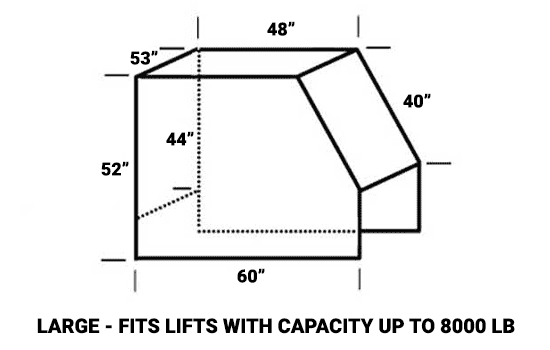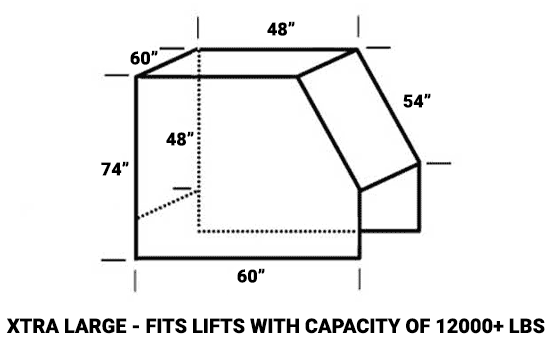 Product Photos
---

ATRIUM FORKLIFT CAB ENCLOSURE
Just because it's raining doesn't mean that work has to come to a screeching halt. Keep the work moving and profits flowing, rain or shine, with the ORIGINAL Atrium Full Cab Forklift Enclosure by National Forklift Covers. Our covers comply with OSHA® standards; they are tested to be safe and they will not obstruct the view of the operator.
The original Atrium Full Cab Enclosure manufactured by Eevelle, the leader in the outdoor gear industry, attaches in seconds, and fits easily onto any forklift (see forklift diagram below for size options). The zippered doors can be shut to prevent rain and wind from entering the forklift, or can be unzipped and folded back into place while working.
Our customer ratings are stellar on the Atrium Full Cab Enclosure because of the quality of the enclosure, quick shipping, and excellent customer service.
The Atrium Full Cab Enclosure is the perfect way to get work done in cold temperatures in the warehouse and rainy conditions yard.
FEATURES OF THE ORIGINAL ATRIUM FORKLIFT ENCLOSURE
Attaches in seconds
Zippered corners and roll up straps
Fits all forklifts
UV inhibitor
Freeze point flexibility
Marine grade stitching
Precision tailored with no raw edges
1 year warranty

CAB ENCLOSURE MEASUREMENT DETAILS
Measure your lift and compare to diagrams below to ensure you are ordering the correct size.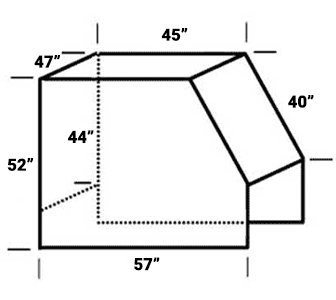 Standard - Fits lifts with capacity up to 6000 lb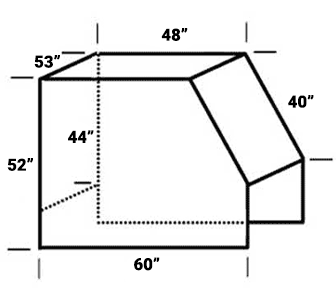 Large - Fits lifts with capacity up to 8000 lb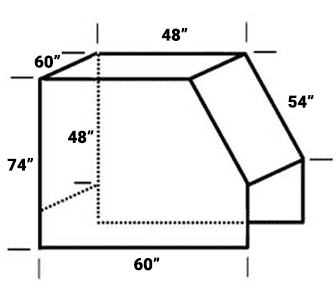 Xtra Large - Fits lifts with capacity of 12000+ lbs

OUT OF STOCK
We're Sorry. The item you have selected is currently Out of Stock. Please make an alternate selection. If you need assistance please call 800-616-0599.
The item you have selected is currently Made To Order. Order will be changed into Made To Order.
CUSTOM PRODUCT
PLEASE NOTE: The item you selected is considered a custom product. As such, it is not eligible for a refund once the order has been placed.
If you understand and agree to this condition, and would like to continue with your purchase, click the "Agree" button below.
For assistance, please call 800.616.0599