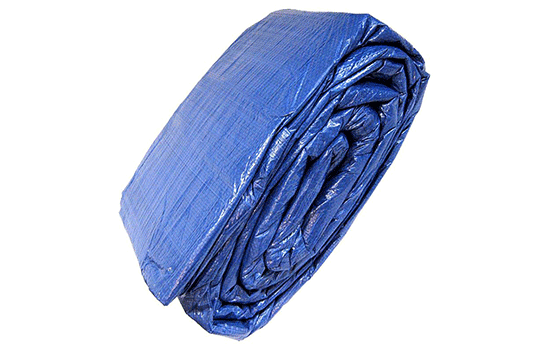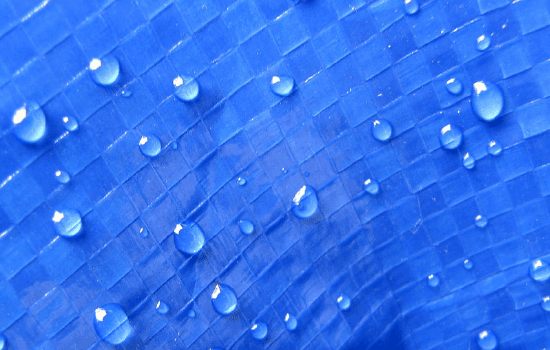 Product Photos
---

Keep the contents of your pallet dry and clean while outdoors with the Dry-Stor Pallet Cover, tailor-fit to your palletized product with dimensions 48" (W) x 60" (H) x 48" (D). The Dry-Stor Pallet Cover is designed specifically to protect your product from rain, snow, and harmful UV rays while stored outside. Save time with your Dry-Store Pallet Cover with the easy to put on and take off design. Save money using this durable cover that is reusable, eliminating the need for disposable options that are harmful to the environment. The Dry-Stor Pallet is made using a special process that weaves 8 x 8 high-density polyethylene tapes woven into the fabric, and then the material is laminated on both sides. The result is a high-quality cover for your pallet that is not only lightweight, but exceedingly strong. There is a UV stabilizer on both the tapes and lamination that ensures a longer life of the tarp. You can ensure that the contents in your wood pallets will always stay dry and dust-free with the Dry-Stor Pallet Cover because it is both weather and tear resistant. The Dry-Stor Covers feature heat-sealed seams, grommets, and reinforced edging with strong poly rope inside hem on all sides. Use the Dry-Stor Pallet Cover over and over for years to come with the comfort of knowing your products will stay protected.
OUT OF STOCK
We're Sorry. The item you have selected is currently Out of Stock. Please make an alternate selection. If you need assistance please call 800-616-0599.
The item you have selected is currently Made To Order. Order will be changed into Made To Order.
CUSTOM PRODUCT
PLEASE NOTE: The item you selected is considered a custom product. As such, it is not eligible for a refund once the order has been placed.
If you understand and agree to this condition, and would like to continue with your purchase, click the "Agree" button below.
For assistance, please call 800.616.0599